Red Hot Ouchy Sloth
Wednesday, September 22nd: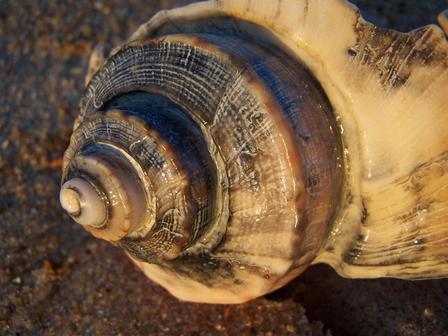 Well, predictably, I'm up at 6 a.m. I don't know why this happens on the Outer Banks and not elsewhere. Sometime around the middle of my vacation I always start waking up at ridiculous hours. I woke up around 4:30 this morning. The good news is that there's a hazy kind of mist hanging over the ocean so the sunrise could be really spectacular. I can't believe how bright the stars are here. It surprises me every time I notice it. There is a planet - I think it's Venus - up there just past the dunes, over the surf. It's fucking blinding. I wandered onto the beach a little while ago because I saw a light shining in the water and wondered what it was. After staring at it for a while I realized it's the reflection of that giant, sparkling planet, looking like you could just pluck it out of the sky with your fingertips. Here comes the sun...
6 p.m. Seems as though I'm not so good at putting sun block on my own back. Other than a few white clawprints across my shoulder blades, my back is a raging inferno. Excellent. I have done nothing all day but lay in the sun, listen to my iPod and dream about making Davy Rothbart fall in love with me. On that front, I could use an intervention. This is a cry for help. Thursday, 8:30 a.m.:
Another day, another sunrise. Went down to the beach to get some pictures and found Barry fishing. Took some shots as proof that he can willingly get his butt out of bed before dawn. The most exciting part of the morning for me was finding a gorgeous sea cucumber pulsating silently in the sand. They can sometimes go a little nutty and lose their guts on you if you goose them too hard so I was very gentle when I picked the little dude up and put him back in the water. I mean, he'd be fine without his guts, he'd just grow some new ones, but it's messy and makes him more vulnerable to predators so I'm glad he held onto them. Really beautiful animal. Glistening white with grey speckles and very much alive. I couldn't believe the gulls hadn't found him yet. He didn't wash back in after I let the surf take him out of my paw so I'm hopeful that he was still vigorous enough to make it.
Time for a nap! 4 p.m.: Seems as though my Alba Botanica spf 18 is no match for the blazing North Carolina sun. I look like a beet with legs. Exciting news! I found my first find!! Barry woke me up from a nap (risky) and asked me if I wanted to go to the used bookstore. I growled and went back to sleep. Fifteen seconds later I was bolting out of bed and into my shoes. I had read in the "Found" book that lots of finds are discovered in used book stores - how could I not go?? The title of the very first book I picked up was "Stealth." I though it sounded promising, and I was right! It's not a particularly macktastic (props to Pup) find, but it's my first and I feel like I have different eyes now after attending the Found event. The booty don't stop, my friends, and I won't stop looking for cool shit that is other peoples' trash. So anyway, it's just a folded up sticky note that says, "TI34 Sharp BL-520D." Cool, huh??? Well, maybe not to everyone but definitely to me.
|